Omni Document AI
Intelligent Data Processing, upgraded
Best accuracy levels in the market, even on low resolution and dirty forms
Omniscience Life Insurance Underwriting Automation Software is different
Outperform off-the-shelf algorithms & models for 70-90% better savings and 100X speed and accuracy
Higher straight-through processing rates (STP) no matter the data
Omniscience's Computational Platform and propriety math and distributed programming extend gains on top of current methods and data used today
Automate without Increasing mortality risk, no matter the product
Proprietary modeling methods provide best decision and rating to optimize mortality loss costs for fluidness, accelerated, or fully-UW complex and high-value policies
Make automated human-level decisions fully transparent and explainable
Enable more straight-through processing even for complex, medically underwritten and high-face value policies
Omni Underwriting Automation in Action
From application to close, Omniscience optimizes your workflow to improve customer experience
Data Models, Accuracy & Scalability
Built from the ground up to recognize Japanese, Chinese, and English languages
API, Web, Scanner, or Mobile Data Extract regardless of the form
Use Out-of-the-Box HealthCheck models trained from thousands of forms or build your own by extending the Omniscience models ​
Feedback loop to update and improve the underlying healthcheck decision model​
Extensible to a new language construct with the support of Omniscience ​
Only solution that pairs keys and values using machine learning AI, not by rules-based AI, to maximize accuracy and flexibility ​
Confidence Score calibrated to your data indicates the precision of predictions upfront.  Review prediction results focused below a Confidence Score threshold that you control.​
Summarized areas of potential data inaccuracy of the scanned healthcheck forms
Automatic feedback loop of scanned data to improve the underlying healthcheck decision model
Deployment and Business Support
Improve life insurance underwriting decision speed and offer more individualized services based on consecutive health information to win more business
Use automated machine learning to digitize health check information versus current OCR engine or manual digitization processes​
Shift precious human resources from repetitive digitization tasks to higher value activities
Leverage Omniscience world-class data scientists to train and improve your data models​
Deploy as a SaaS service in AWS fully managed by Omniscience or deploy in your own private cloud (AWS, Azure, or on prem)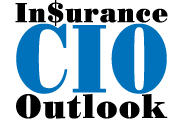 Applying its transformational technology to life insurance initially and expanding to other industries, Omniscience was named one of the Top 10 Underwriting Solution Providers of 2019. Omniscience empowers underwriters with technological advances using AI to streamline efficiency and precision.